Women, Gender & Research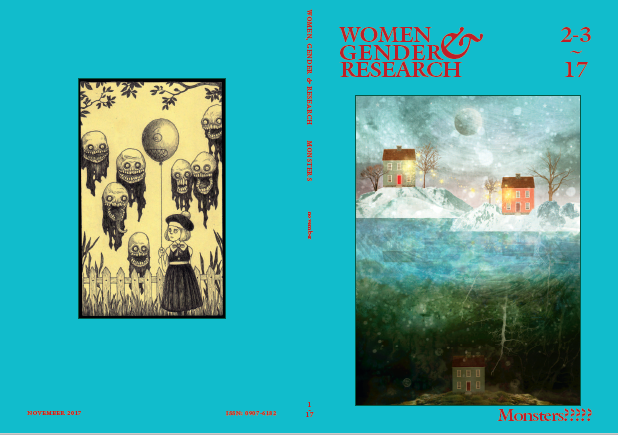 The academic journal
Women, Gender & Research
publish articles in Scandinavian languages and English. Read more about the journal
here.
The latest issue, no. 2-3 2017 has arrived.
You can read more about the issue here.
---
Women, Gender & Reseach recieved in april 2016 the Kraka-award for "being an inspiration to many gender researchers and for having contributed to inform the society about gender theory and research."
Read more about the motivation and the speech given by Hilda Rømer Christensen thanking Kraka for teh award.
About Women, Gender & Research
Women, Gender & Research is an interdisciplinary journal on gender research in the fields of culture, society, nature, health, and technology. The aim of the journal is to reflect the depth and scope of gender research in Denmark. The articles deal with theoretical, methodological and empirical issues. Women, Gender & Research constitutes a forum for scholarly debate on theories, methodologies and interpretations. In recent years, the journal has published special feature issues on topics such as politics, Nordic welfare, prostitution, parenthood, migration and globalisation, genetics and queer theory introducing current and relevant problems to the academic community and to the general public.
Women, Gender & Research is a peer reviewed journal. The journal is part of Studies on Women and Gender Abstracts, 2007 ff, and has also applied for admittance in the Applied Social Sciences index and abstracts and Women Studies Abstracts.