Summer School 10-26 August 2011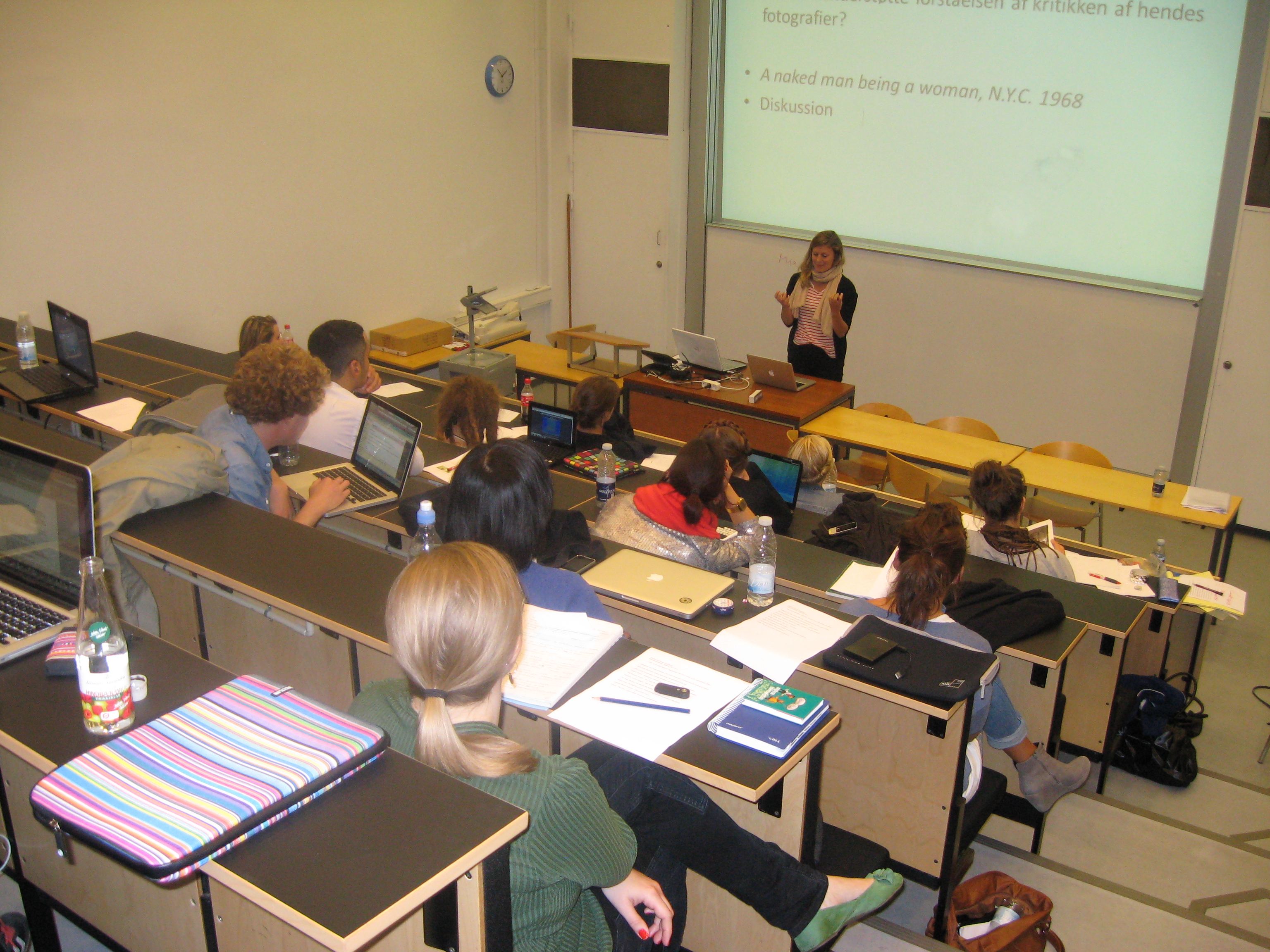 Gender and Body Dynamics in the 21st century - New turns in Theory, Methodology and Practice
In August 2011 the Coordination for Gender Research arranged the summer school Gender and Body Dynamics in the 21st century - New turns in Theory, Methodology and Practice.The aim of the international summer school was to provide a venue of exchange between international and Danish students to learn about recent developments in the field. The course was led by the head of the Coordination for Gender Research, Hilda Rømer Christensen, with visiting lecturers from five faculties at the University of Copenhagen.
The summer school was structured around lectures and presentations on how gender and body dynamics have been produced in different institutional and thematic sites. The course consisted of 7 double lecture sessions, which focused on gendered and body representations in politics, law and media as well as sexuality, health, food and nutrition. Influential theorists such as Simone de Beauvoir, Judith Butler, Karen Barad, Donna Haraway and Nina Lykke was read and discussed throughout the course.
In addition to the lectures there were institutional visits to the Danner House and the Copenhagen Police Department.
The summer school
• provided students with conceptual knowledge related to gender and body dynamics in interdisciplinary perspectives.
• provided students with methodological skills to approach conceptual debates and analyse thematic issues in the intersecting field of gender and body.
• presented current strategies and burning cases in Danish, European and global contexts.
"In my opinion, the summer school was an exciting mixture of theory, methodology and empirical examples from a range of different faculties and departments and therefore also an invitation to look beyond my own focus areas. I also appreciated the opportunity to get beyond the academic context and discuss with local practitioners, such as the Danner house and the Copenhagen Police Department. The atmosphere in the course was very warm and welcoming so that as an exchange student, I quickly felt at home at KU. I hope that in the future, more students also from outside of Denmark will grasp the opportunity to gain insights into current developments in gender studies in Scandinavia and beyond."
Verena, participating student
See more pictures from the summer school here.